Heating Repair Services in Colorado Springs, Co
Residents of Colorado Springs have little fear when it comes to the cold, but nobody wants to deal with the discomfort of a home or office needing heating repair. When something goes wrong with your heating system, trying to repair it yourself can be dangerous and can cost more. Absolute Comfort, Inc. is here to help. Proudly serving both residential and commercial properties across the Pikes Peak region and the greater Colorado Springs community since 1988, Absolute Comfort's heating repair team performs heat pump repair and boiler repair quickly, effectively, and affordably. With all of your heating services under one roof, we address the entirety of your HVAC repair needs properly the first time, so you can continue living your life in Colorado comfort.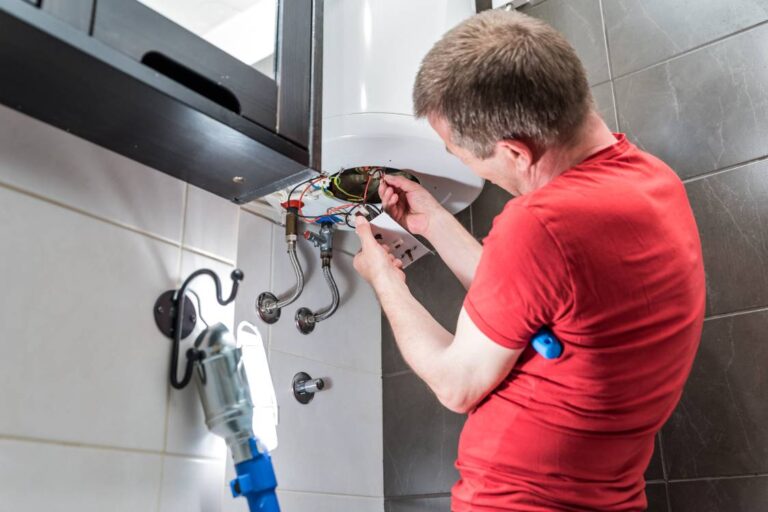 Signs Your Heating System Needs Servicing
Heating system won't turn on or off
Air coming out of the vents is cool
Some rooms are warmer than others
Abnormal sounds coming from the system
Excessive condensation on windows
Unusual spike in energy bills
Leaking or dripping
Burned out capacitor
Circuit breaker repeatedly trips
Faulty pilot light or wiring
Broken fan
Heat Pump Repair
Having a heat pump that suddenly stops working can be a major inconvenience. Thanks to our years of experience, we know how to work efficiently and get it repaired quickly. Our repairs are made to last for your convenience and satisfaction. This is why our customers love us!
Absolute Comfort Inc. proudly repairs heat pumps, and we replace and install most makes and models for homes and businesses of all sizes. Whatever problem you are having with your heat pump, you can rely on our Colorado Springs heating technicians to diagnose and repair it with precision and ease, all at affordable rates.
Prompt and Effective Boiler Repair
Boilers use hot water to heat buildings. Having a busted boiler means having a cold home or business, which can be a pressing problem for anyone in the Colorado Springs area – but don't try to repair it on your own. For an untrained individual, boilers can be incredibly dangerous. Instead, if your boiler stops working, give our affordable Colorado Springs heating contractors a call right away. We will send a qualified, uniformed HVAC technician out to diagnose and remedy the problem in no time, at a fair price.
Often, boiler issues are simple fixes that have nothing to do with the boiler itself, but sometimes replacement parts, welding, or re-tubing may be required. Anytime one of these more hands-on boiler repairs is needed, many heating repair contractors will charge you for fictional parts and unnecessary labor. Our heating repair professionals proudly service any boiler make or model for both homes and businesses in Colorado Springs, and work with you honestly to keep the cost as low as possible. We'll offer expert advice, along with a price you'll appreciate even more. When your boiler stops working, don't wait — give our team a call and we'll take care of everything.
Why Call a Professional Heating Repair Service?
It seems like anything can be learned online, but HVAC systems are complex pieces of machinery with intricate wiring, connections, and other components operating cohesively in order to heat your home or office. Licensed HVAC contractors undergo thorough training in order to develop the electrical skills required to understand how to perform heating repairs safely. You'll also save time and money with a heating repair contractor with years of experience and all the necessary tools to complete the job as efficiently as possible.
Why Choose Absolute Comfort, Inc.?
Highly trained technicians serving the Pikes Peak region since 1988
Professional, prompt, courteous
Locally owned and operated
Service and repair for all models and brands
Accredited Business BBB Southern Colorado
Colorado Solar Energy Industries Association
Pikes Peak Mechanical Contractors Association (PPMCA)
Lower utility bills with our high-efficiency heating and cooling products
Financing options and free estimates
Discounts on services and pre-season products
Our Other Services
Regular HVAC maintenance is necessary in order to prevent problems and future heating repairs. Performing routine maintenance will improve your system's efficiency in the long run!
Installing a heating system for the first time? We've got you covered on HVAC installation, too.
For those in need of furnace services, our experienced contractors at Absolute Comfort, Inc. perform furnace installations, maintenance, and repairs.
Contact Absolute Comfort Inc.
Keep up with our latest promotions to get the most bang for your buck for all of your HVAC needs. Stay warm this winter with Absolute Comfort Inc.'s heating services and repair experts! Contact our team today!